Laboratory Qualification
(1) National Quality Inspection & Testing Center For Relay Protection And Automation Equipment
(2) National Quality Inspection & Testing Center For Smart Micro-Grid Equipment And System
(3) Chairman organization of International Technical Committee on Measuring Relays and Protection Equipment (IEC/TC 95)
(4) National Technical Committee on Measuring Relays and Protection Equipment of Standard Administration of China(SAC/TC 154)
(5) Professional Committee on the Reliability of Electric Products of China Electro-technical Society
(6) Secretariat of Relay Protection and Automation Equipment branch of China Electrical Equipment Industry Association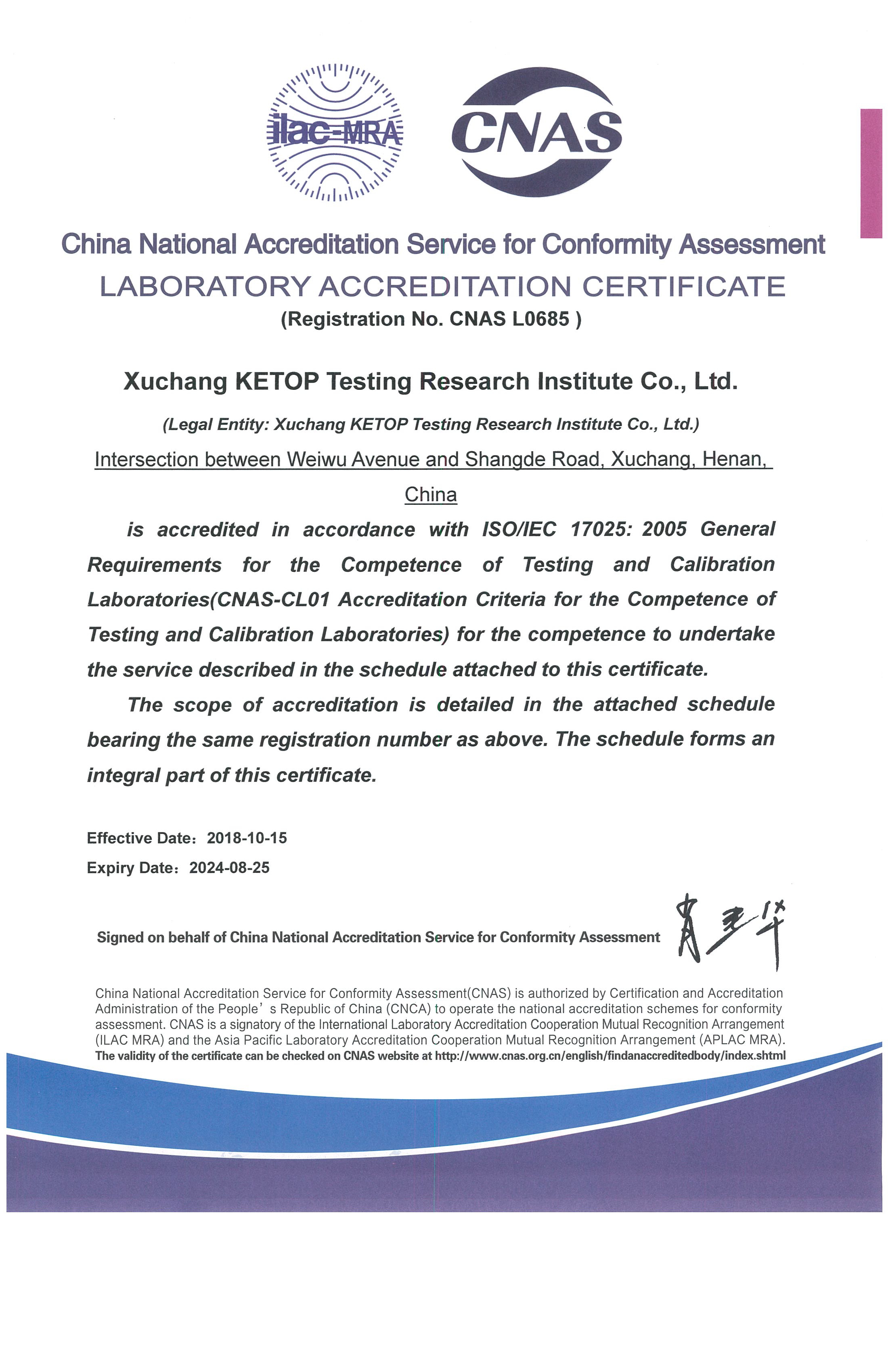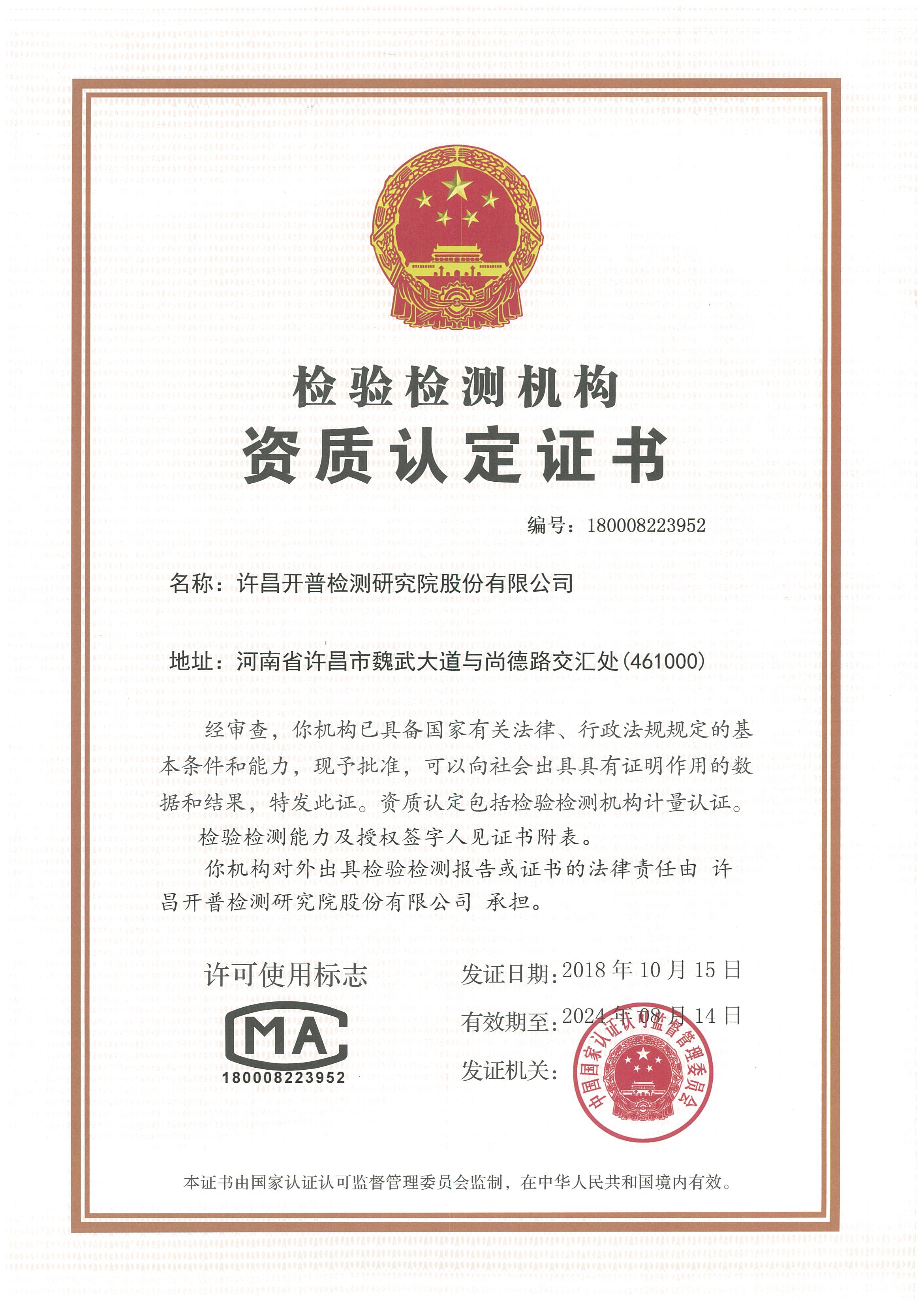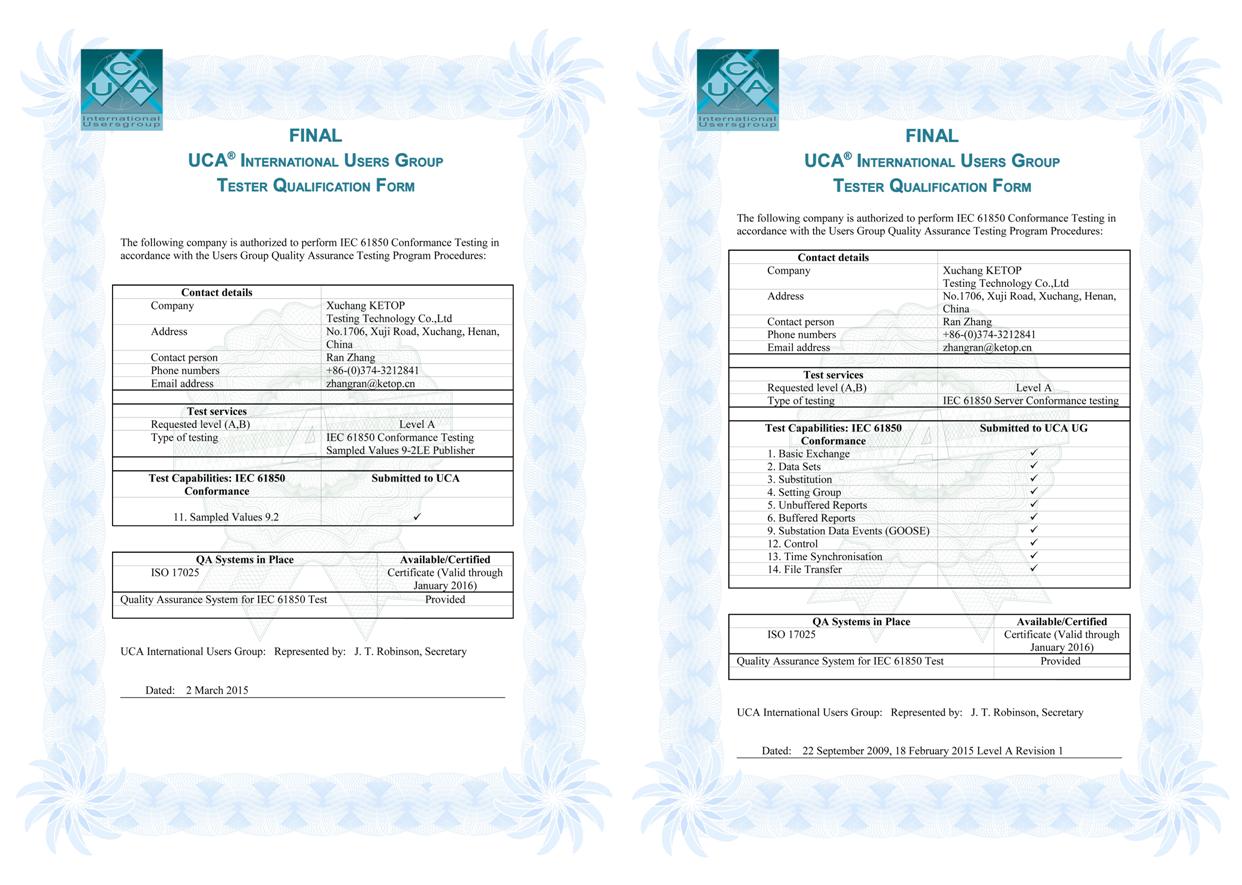 (8)

IEC61850 Level A laboratory authorized by UCAIug (Utility Communication Architecture International Users Group), providing IEC61850 protocol certification with global recognition for smart grid products from both home and abroad.
(9)

UCA IUG IEC61850 accredited laboratory. KETOP provides IEC61850 communication protocol testing services for smart grid products in and outside China. KETOP enjoys a reputation comparable to KEMA.
(10)

China General Certification Center accredited laboratory. Capable of performing all testing items under the Golden Sun Certification, including certification and testing of grid-connected PV inverter, combiner box and converter for wind turbine, and other products used in new energy sectors.
(11)

TÜV Rheinland China accredited laboratory, providing certification and testing services for new energy products, and quality testing guarantee for Chinese and foreign products to pass Europe certification.